Unit Dose Fully Automatic
Medicine Cutting and Packaging Systems
It is a device that automatically cuts and packs ampoules, vials and blister-packaged (tablet/capsule/dragee) medicines to be prepared for use by patients in the pharmacy units of health institutions.
There is a labeling program on the main control computer and there is a database in it. All drug information can be saved, changed or deleted in this database. At the same time, it is possible to get a large number of prints instantly by making manual entry for drugs that are not in the database.
TECHNICIAL SPECIFICATIONS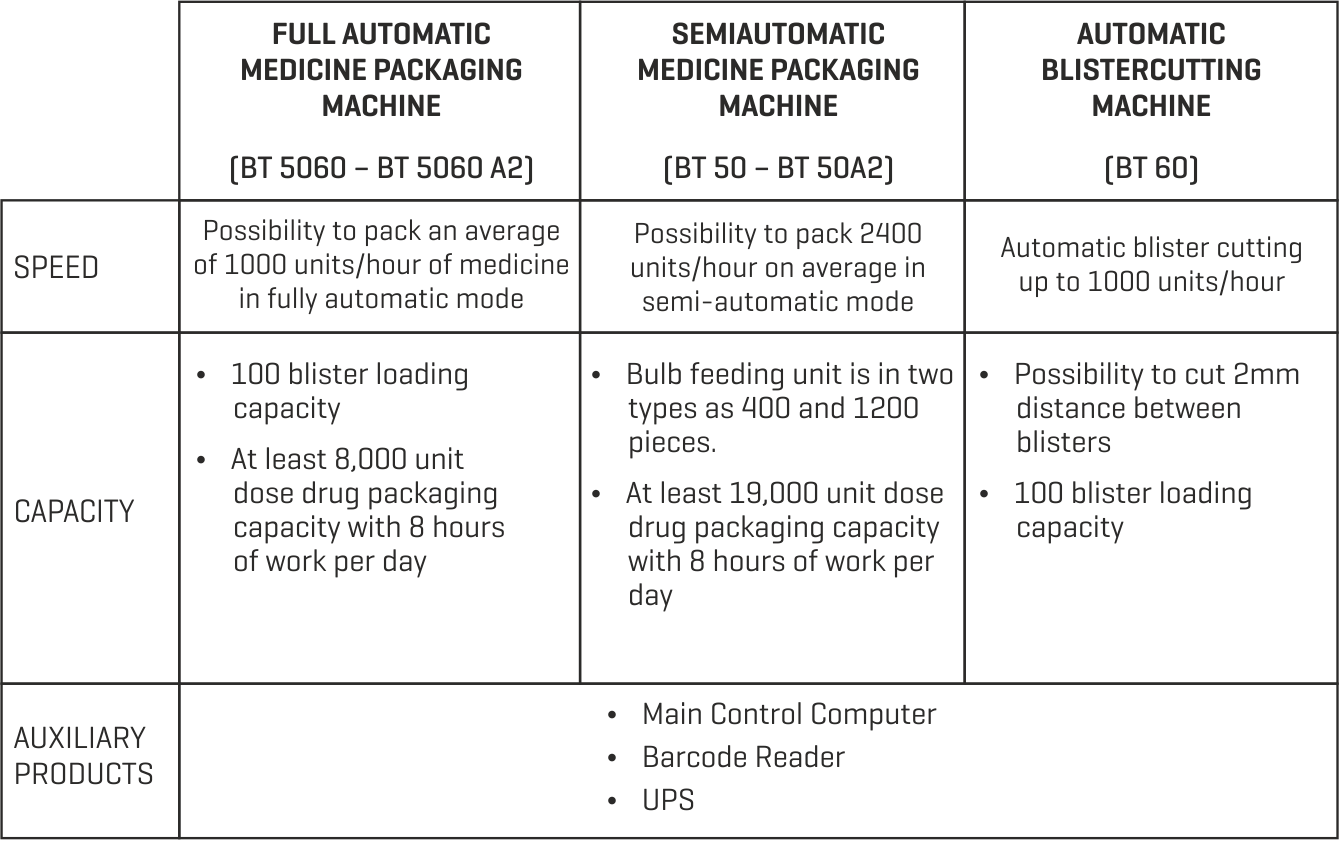 Medicine Packaging Systems
It can work in automatic or semi-automatic mode, ampoule, vial and blister package (tablet / capsule / dragee) bottle etc. It is the device that packs the products.